If there was one player that fans of the New York Giants could label as a breakout star in 2013, it would be safety Will Hill, who stepped into Stevie Brown's starting role this season after serving his four-game suspension and showed everyone just how much of an impact player he can be.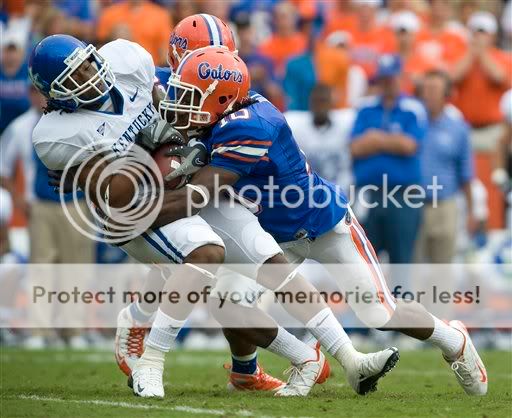 Despite all of that, Hill has continued to have issues off the field, as he was arrested in late December for owing at least $9,000 in child-support payments and "smelling of marijuana" at the time of his arrest. With the arrest, Hill is potentially looking at a third suspension in as many seasons from the NFL as a result and thus, could be forcing General Manager Jerry Reese to make a decision.
With Hill having his issues off the field, there has been some speculation (via Rotoworld) that the Giants general manager may be forced to cut ties with Hill because the team may feel like even though he's very talented and helped solidified a defense that was in shambled through the first six weeks of the season, the headaches and baggage that comes with him may not warrant the roster spot.
This past year, if Hill weren't serving his second suspension from the NFL for the entire month of September, he could have easily of slid right in and started in the secondary in Week 1 against the Dallas Cowboys instead of Ryan Mundy and thus, given the Giants an extra weapon on defense, but instead, was on the sidelines watching the team start off 0-4 instead of helping them in their time of need.
With the possibility of Stevie Brown being re-signed this offseason and re-claiming his starting safety role, maybe Reese feels as if the headaches aren't worth the Giants troubles and can live without Hill on the team, despite the fact that he is one of the teams best defensive players and will only get better so long as his troubles don't get in the way of his potential.
Or, maybe the Giants feel that even with Brown coming back from the torn ACL injury and Rolle's contract coming up soon, Hill is too valuable to let go of, even with his legal troubles.
This was definitely an issue that Reese didn't want to have to address as the season ended, but he's not going to have much of a choice come February and he will have to figure out if Hill's talents and production outweigh the off the field issues enough to keep him, or simply say good bye in the next month.
The good news is that Hill wasn't charged with any marijuana-related offense, but the NFL is still keeping a close eye on him.
Photo credit: The Brit_2 / Foter / CC BY-NC-ND
Also…
Tags:
Dallas
,
Dallas Cowboys
,
Football
,
Jerry Reese
,
New York
,
New York Giants
,
NFL
,
Ryan Mundy
,
Stevie Brown
,
Will Hill