Retired NFL linebacker Keith Bulluck, who played for both the Tennessee Titans and New York Giants, spent his Saturday night working the Titans-Atlanta Falcons game. However, after the game, Bulluck spent the remainder of his evening, and a part of the morning, in a cell having been arrested and charged with the robbery of a cab driver.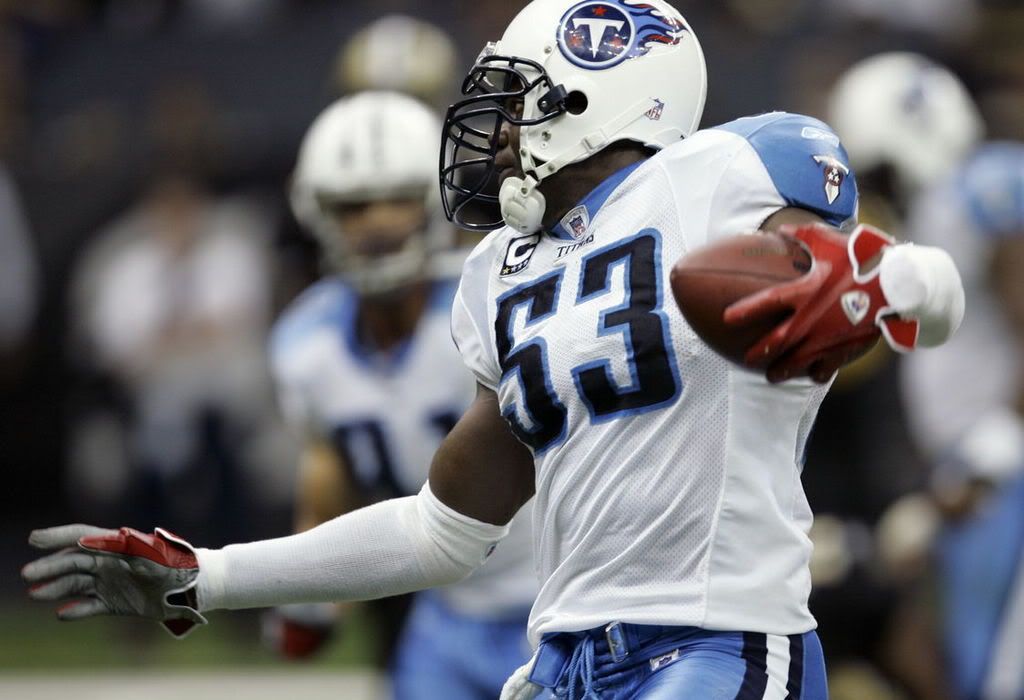 News Channel 5 reports that Bulluck allegedly became enraged after a cabby informed him that he already had a paid customer, leading to an assault and theft of a $100 bill.
"I've been here for 10 years and this is what you want to talk about?" Bulluck asked a News Channel 5 reporter following his release.
The incident is said to have occurred at approximately 2:30 AM local time, with the arrest coming at approximately 4:30 AM local time. Bulluck was promptly bonded and released.
Per the report, Bulluck was said to be "very intoxicated" at the time of the incident.
Bulluck, a 10-year NFL veteran, spent his first nine seasons with Tennessee before spending 2010 with the Giants. He went unsigned in 2011 and officially retired in 2012 as a member of the Titans — the first player in their franchise history to retire as a member of the team.
Photo credit: sickpicsnfl / Photobucket / CC BY-NC-SA
Also…
You're not an average fan, so why wear an average shirt to represent your team? LogoWear brings some originality to the game and will help you be the star of your team's following - not the third guy in off the bench. Your team isn't just another team. Don't be caught wearing just another shirt. Make a statement with LogoWear!
Your man cave is your home field advantage for every game. When the game is on the line, you should be able to look around and be reminded of the great moments you've watched unfold in that very room! MJR Sports Integrityoffers a wide range or team and player-specific memorabilia that can do just that and take your game day room to the next level. Find your inspiration at MJR Sports Integrity and will your team to victory!
Tags:
Atlanta
,
Atlanta Falcons
,
Football
,
Keith Bulluck
,
New York
,
New York Giants
,
NFL
,
Tennessee
,
Tennessee Titans