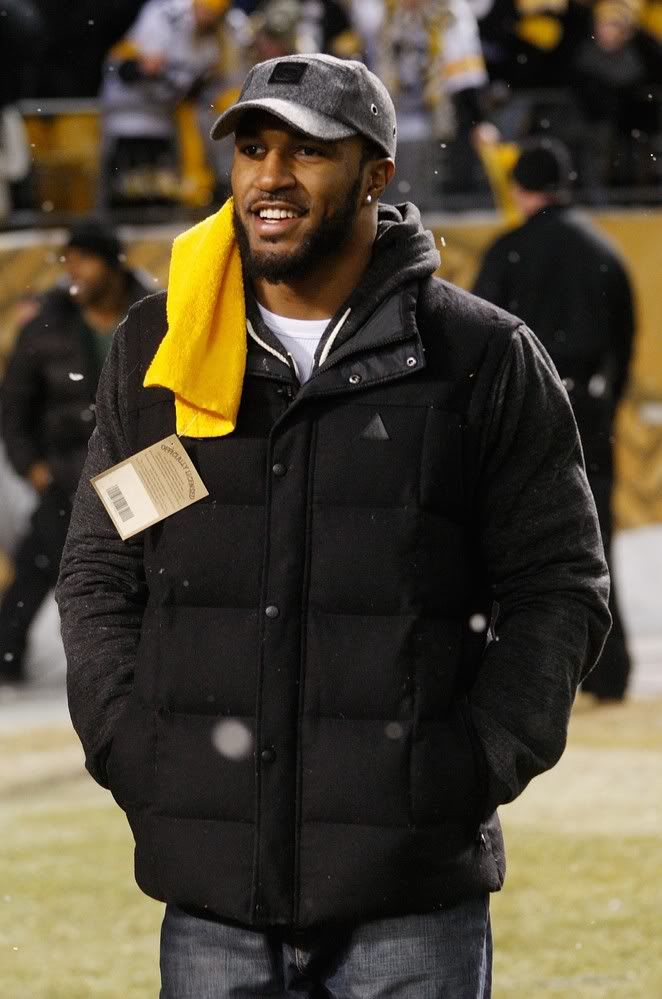 The New York Giants got extremely good news on the ankle injury suffered by starting safety Antrel Rolle, as it was revealed on Tuesday that he did not suffer a high ankle sprain, but it was enough of a sprain that it will keep him on the sidelines for a bit.
In the meantime, the Giants have bumped up backup safety Ryan Mundy to play on the first-team defense and is playing in place of Rolle while he is in a walking boot and recovering from the injury he suffered in practice on Monday; an injury that happened when he got tangled up with Bear Pascoe and landed on his foot the wrong way.
Before coming to the Giants, Mundy was the backup safety behind one of the league's best in Steelers' Troy Polamalu and backed up their other safety in Ryan Clark and made occasional starts whenever Polamalu or Clark would be out with an injury. Now on the Giants, Mundy told David Satriano of the New York Post that he is ready to step up and step in as a starter if needed with Rolle recovering.
"From Day 1, [safeties] Coach [Dave] Merritt came in the room and said we all have to prepare as if we are going to start the game and that really sets the tempo, sets the attitude for our room," Mundy said yesterday. "Because you never know who can go down or when they could go down, but you know our job as professional athletes is to be ready. I'm no stranger to stepping in and holding it down while a starter is out or being a starter … because that's what I have prepared for the last five years playing behind Troy [Polamalu] and Ryan [Clark], so this situation is nothing new to me."
When asked if Mundy could do the job that Rolle has done on defense over the last three seasons, Giants defensive coordinator Perry Fewell thinks that the former Steelers veteran will do just fine in the Giants system despite his lack of starting time in the NFL.
"He is very knowledgeable as far as the defense is concerned," Fewell said. "He does not have the experience and the background that Antrel has because he hasn't been in the system as long, but he's very conscientious, and working with Stevie Brown, he'll be fine."
The former sixth-round draft pick of the 2009 NFL Draft has played in 64 total games, but has only started five in his career, three of which came back in the 2012 season. With Rolle recovering from the ankle sprain, Mundy has a golden opportunity to move up on the depth chart and use the next couple of weeks to impress the coaches and teammates by playing well, despite the fact that Rolle is expecting to be back before the Giants' Week 1 game against the Dallas Cowboys on September 8.
Speaking of Cowboys/Giants, if you're looking for odds on that game, visit the following site.
Photo credit: BigBlueCowboy / Photobucket / CC BY-NC-SA
Also…
Gearing up for the fantasy season? Try weekly fantasy football games this year at DraftDay.com. DraftDay has awarded over $15 million to fantasy fans like you, so don't miss out on the newest way to play fantasy football! Create your free account and use promo code GIFT for an instant cash bonus.
Tags:
Antrel Rolle
,
Football
,
New York
,
New York Giants
,
NFL
,
Perry Fewell
,
Ryan Mundy