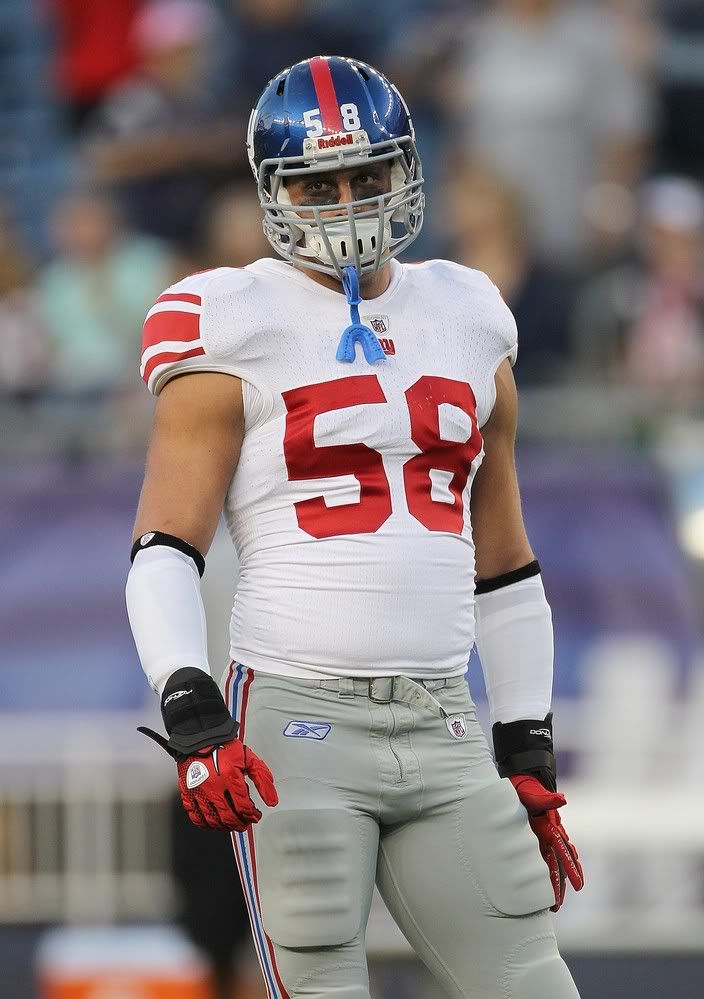 Immediately following a 18-13 victory over the Pittsburgh Steelers, many — including us here at Giants 101 — were quick to jump all over the New York Giants linebackers for what appeared to be a very poor performance. However, when asked about their play on Sunday, head coach Tom Coughlin took an entirely different tone and actually praised the unit for a "pretty good" game.
"I think there were flashes. I really do," Coughlin said. "I think there was flashes and I don't know if it's any one particular individual that made enough plays or a whole lot of plays for me to say that, but we were steady. We didn't give up a touchdown, so somebody was doing a good job in there."
Although it appeared they were the primary reason for the Steelers' success on the ground in the first quarter, Coughlin apparently saw something different when he watched the tape. But, at the same time, will not lock into three starters and says the evaluation process will continue throughout training camp and the preseason so that Big Blue can figure out who are the right men for the job.
"We're analyzing the linebacker play the entire preseason so that we can get the right people on the field in the right spots," he said. "So it's ongoing."
The coach was also asked about the play of linebacker Mark Herzlich, who appears poised to take over in the middle. The noncommittal Coughlin stayed with the company line, praising the player without locking him into a job.
"In that position, the mike backer position gets the signals and calls the game as it comes off the sideline. So Mark had that opportunity. He does an outstanding job with that," he said. "Mark, I'm sure, will be a guy that will tell you that we played pretty good [Saturday] night, but we can all play better."
If the Giants are going to have any success in 2013, the linebackers will absolutely have to play better.
Photo credit: BigBlueCowboy / Photobucket / CC BY-NC-SA
Also…
Gearing up for the fantasy season? Try weekly fantasy football games this year at DraftDay.com. DraftDay has awarded over $15 million to fantasy fans like you, so don't miss out on the newest way to play fantasy football! Create your free account and use promo code GIFT for an instant cash bonus.
Tags:
Football
,
Mark Herzlich
,
New York
,
New York Giants
,
NFL
,
Pittsburgh
,
Pittsburgh Steelers
,
Tom Coughlin