New York Giants safety Will Hill has been suspended four games for violating the NFL Policy and Program for Substances of Abuse. He will be eligible to return to Big Blue's active roster on Monday, September 30th following their week four game against the Kansas City Chiefs.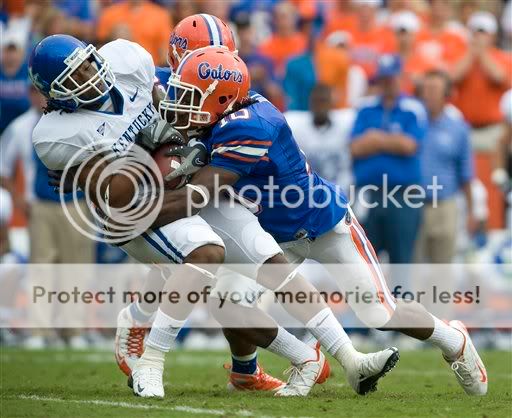 It's worth noting that Hill's violation is of the substance abuse policy and not the performance-enhancing drugs policy, meaning his violation was not because of the use of Adderall. However, this is Hill's second suspension by the NFL, having been suspended in 2013 for, what he claimed to be, the use of the aforementioned prescription drug Adderall.
Prior to joining the Giants, General Manager Jerry Reese made is clear to Hill that the team would have a no-nonsense policy with him after some of his questionable antics at Florida. And seemingly beyond those off-field issues, Hill was poised to make an impact with the Giants in 2013. Primarily, he was expected to compete for the No. 3 safety job behind Antrel Rolle and Stevie Brown.
While suspended, Hill may participate in training camp and all preseason games, but will miss the first four of the regular season.
With Hill now slated to miss the first four games of the 2013 regular season, the signing of safety Ryan Mundy will prove to be an important one.
Photo credit: The Brit_2 / Foter / CC BY-NC-ND
Also…
Tags:
Football
,
New York
,
New York Giants
,
NFL
,
Will Hill