New York Giants defensive coordinator Perry Fewell has a tough task ahead entering the 2013 season. His defense went through a very rough season, one in which it allowed 344 total points and was ranked number 31 overall in the NFL. It was also a defense that only recorded 33 sacks, allowed 67 total points in two of their three final weeks of the season with their playoff hopes on the line and finished 9-7.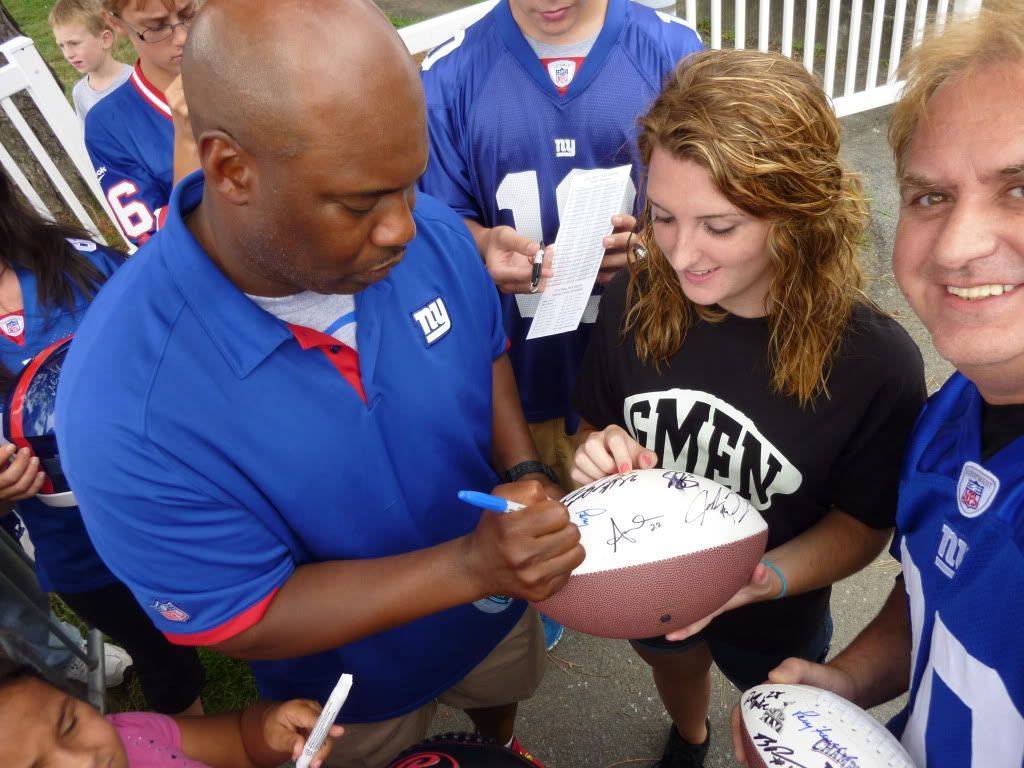 Now entering his fourth season with the Giants as their defensive coordinator, Fewell knows that there was a lot of room for improvement, despite the fact that they are two years removed from winning Super Bowl XLVI.
This past week, Fewell sat down with Giants.com during the team's mandatory mini-camp and talked about a variety of topics including the progress of newly signed linebacker Aaron Curry, the status of cornerbacks Terrell Thomas and Corey Webster and defending the read option in the NFL.
Will safety be a consideration for Terrell Thomas?
"That's always a consideration. We'd like to find out, obviously, what his skill set is like when he comes back and how comfortable he feels in his movements. "
Is Terrell a big unknown for you?
"I don't think he's an unknown for us. We do have plans, but I don't think he's an unknown because he's been with us, he's been in our program. We understand what his skill set was. Now when he comes back what will his skill set be?"
Have you seen signs of the old Corey Webster?
"I don't think I can answer that now because when you're out in OTAs and minicamp you're trying to see your overall team improve and individuals are working on certain things for improvement. I do know that he's coming back with a purpose and so it will be fun to see him come back in the fall. "
Do you have any idea of what Aaron Curry is right now? How much did you like him years ago when he was coming out of college?
"I don't think I can give him a great evaluation at this point in time because number one when he came in he was a little overweight and he was coming off of an injury and then he's learning a new defense, a new language, a new system. So training camp would be the telltale sign. However, I thought he was one of the better linebackers that came out in his class. He was graded very highly on our draft board."
For a defensive coordinator, it must be very intriguing for you to try to pull that talent out (of Aaron Curry?)
"Yes. It's fun to have a young man come in. Obviously, he's coming off of an injury, but if we can pull that out of him, we've added something to our defense."
The spread offense and read option seem to be spreading around the league. Do you think the league needs an offseason to adjust to it?
"Yeah. I think the college system has kind of taken hold in the National Football League. We have a lot of quarterbacks that have the ability to run and do that and I know that is coming into our league. It will be interesting to see. I look at that offense kind of like the wildcat. The wildcat took us by storm and then until you can see it, understand it; then you can defend it."
Also…
Tags:
Aaron Curry
,
Corey Webster
,
Football
,
New York
,
New York Giants
,
NFL
,
Perry Fewell
,
Terrell Thomas