Offensive lineman Kevin Boothe will be back with the New York Giants in 2013 after all. Kim Jones of NFL Network reports the sides have agreed to a new one-year deal.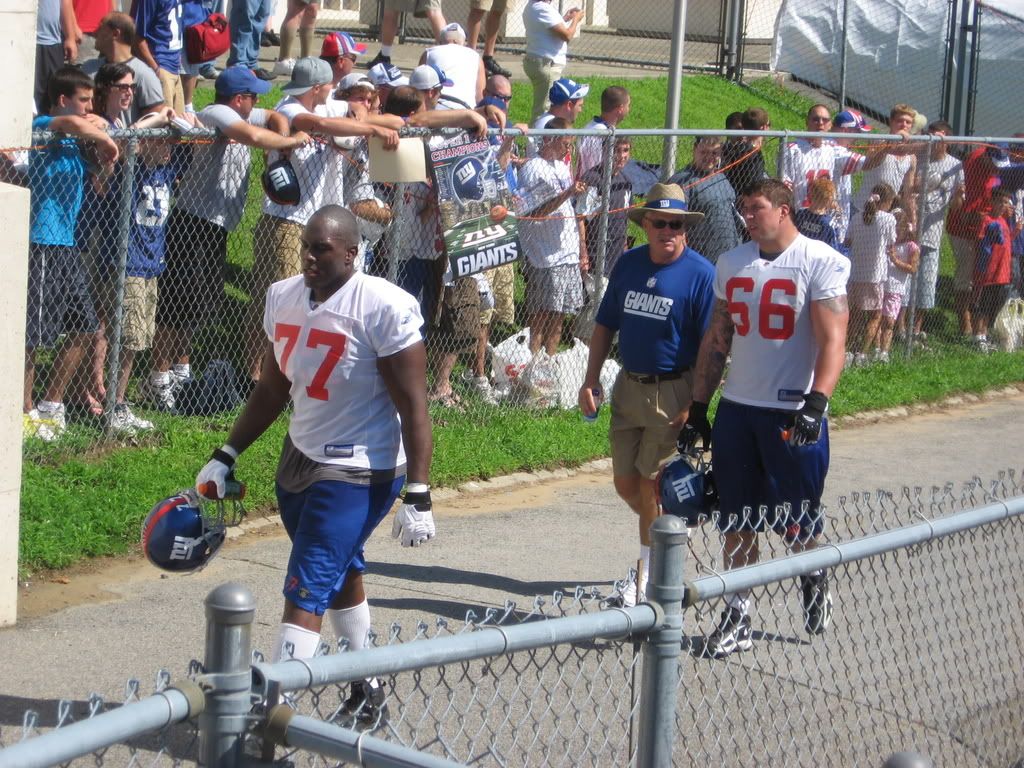 As recently as early March, Boothe and the Giants appeared to be far apart on a new deal. He was said to be receiving interest from the New York Jets and Carolina Panthers, while the Giants had begun exploring other options like former Jets guard Matt Slauson. However, management never backed down on their desire to retain Boothe, and even some of his teammates and friends began to speak publicly about their eagerness to see him return.
"Kevin is a good friend of mine, and obviously I want him back," Chris Snee said last week. "I think he's a great player. He's been very important to us the past couple years. But that's not my decision to make, and I know Jerry Reese will put the best team out there he can. I hope it's with Kevin Boothe."
With Boothe's return, the Giants now have four of their five starting offensive line positions spoken for. From left to right it will be Will Beatty, Boothe, David Baas and Chris Snee, with the right tackle spot open for the taking.
At right tackle, a lot will depend on the status of David Diehl. The team has been working on a pay cut/restructure with him, and he says he's anxious to remain with Big Blue, but nothing has been finalized. If they're unable to reach an agreement, the team will have no choice but to release him and have James Brewer either step up as the No. 1 man or look to the NFL Draft (the team had met with Alabama guard Chance Warmack over the weekend).
For Boothe, it appears he was unable to find a better deal elsewhere and had to settle for one of the many one-year deals General Manager Jerry Reese & Co. are handing out.
Update: The Giants have made the signing official.
Also…
Tags:
Carolina
,
Carolina Panthers
,
Chris Snee
,
Football
,
Jerry Reese
,
Kevin Boothe
,
Matt Slauson
,
New York
,
New York Giants
,
New York Jets
,
NFL