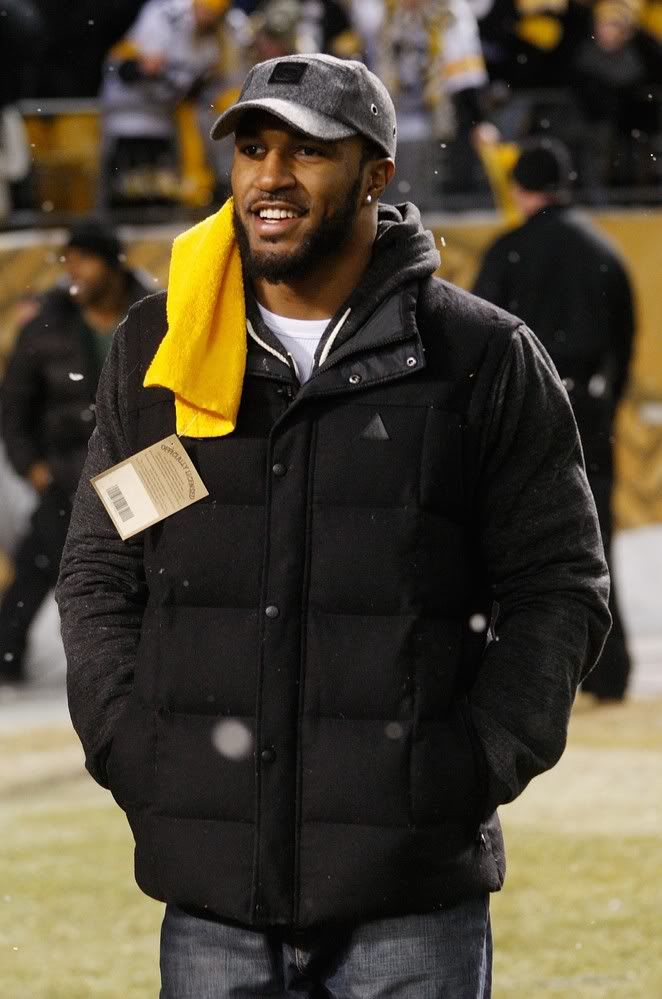 With Kenny Phillips' impending departure via free agency, the New York Giants have a void to fill at safety. The hope is that last season's breakout star Stevie Brown signs a contract stay in New York for at least one more season. Given that the team has placed a second-round tender on Brown, it's likely the Giants will find a way to retain his services in 2013. However, today, the Giants will bring in former Pittsburgh Steelers safety and free-agent Ryan Mundy for a visit.
Mundy played four seasons in Pittsburgh and started five games during that time span. Although his statistics do not jump off the page, Mundy has a respectable combination of size, athleticism and is a physical player against the run. He's spent the majority of his career behind safeties Ryan Clark and Troy Polamalu, which did not provide him ample opportunities to put his skills on display.
The Giants interest in Mundy raises questions about the team's confidence in safety Will Hill and Stevie Brown. Brown intercepted eight passes last season and broke the franchise record for interception return yards. Hill showed promise last season, as he portrayed a physical style of play during Kenny Phillips' absence. If the Giants sign Mundy, there would be an open competition for a starting safety role and the third safety position.
Not only would singing Mundy create a competition at safety once training camp comes around, it would likely mean the end of Tyler Sash's time as a Giant. Theoretically, Sash could compete with Hill for the fourth safety role, which is usually just a player who contributes on special teams. However, Hill's ability to cover the slot receiver and act as a nickel cornerback in a variety of packages would undoubtedly vault him ahead of Sash on the depth chart.
The Giants have made a series of low-profile, yet productive signings this week. As the team continues to clear salary cap space, we may see more free-agent signings on the way. However, this is not an organization that prides itself on flashy free-agent acquisitions. The draft, along with player development will be where we see improvement on this roster in 2013. There will be more free-agent singings to come, just don't expect them to turn any heads.
Also…
Tags:
Football
,
Kenny Phillips
,
New York
,
New York Giants
,
NFL
,
Pittsburgh
,
Pittsburgh Steelers
,
Stevie Brown
,
Troy Polamalu
,
Tyler Sash
,
Will Hill