In mid-January, wide receiver Ramses Barden said publicly that he'd "love" to re-sign with the New York Giants this offseason. Then, just a little over a week ago, Jeff Sperbeck, Barden's agent, said the team had expressed interest in bringing his client back, but that they also wanted to test the market. Apparently, all those good vibes are now over as Barden informed SiriusXM Radio on Thursday that "it's probably best" he moves on from Big Blue.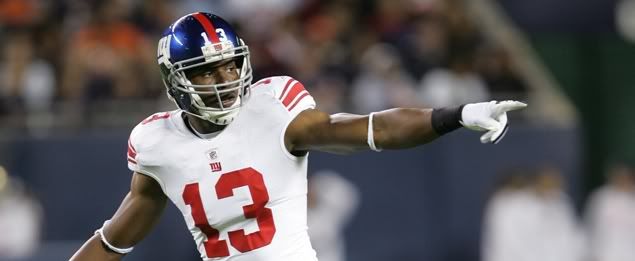 "I had a great experience with the Giants, and had I had more opportunities to seize, I would've seized them," said Barden on SiriusXM. "And I'm confident in that. I'm really seriously kind of excited for the offseason, because as much fun as I've had in New York – and yeah, I'm comfortable there – it's probably best for me to start looking other places for a new system, for a refreshed sense of welcoming. I think everybody can benefit from newness in their lives. This is going to be one of those for me."
Originally a third-round pick in the 2009 NFL Draft, Barden has never even approached the ceiling many expected of him. His sole NFL start came in week three of the 2012 season against the Carolina Panthers (nine receptions for 138 yards), and it was the first and only time he demonstrated what many expected of him coming out of college.
Second-year wideout Rueben Randle will likely step into the #3 WR role, with hopes of Domenik Hixon returning to be the #4 man. Jerrel Jernigan will fill in as the #5 receiver, while Brandon Collins, Kevin Hardy and Kris Adams likely battle it out for the #6 spot.
For Barden's career, he's probably right in that it's time to move on. He needs a fresh start and a new system, because he's already accomplished all he was ever going to accomplish here in New York.
Also…
Tags:
Football
,
New York
,
New York Giants
,
NFL
,
Ramses Barden