With left tackle Will Beatty now locked up for the next five years, the New York Giants can turn their attention to another offensive lineman who's slated to hit free agency: Kevin Boothe.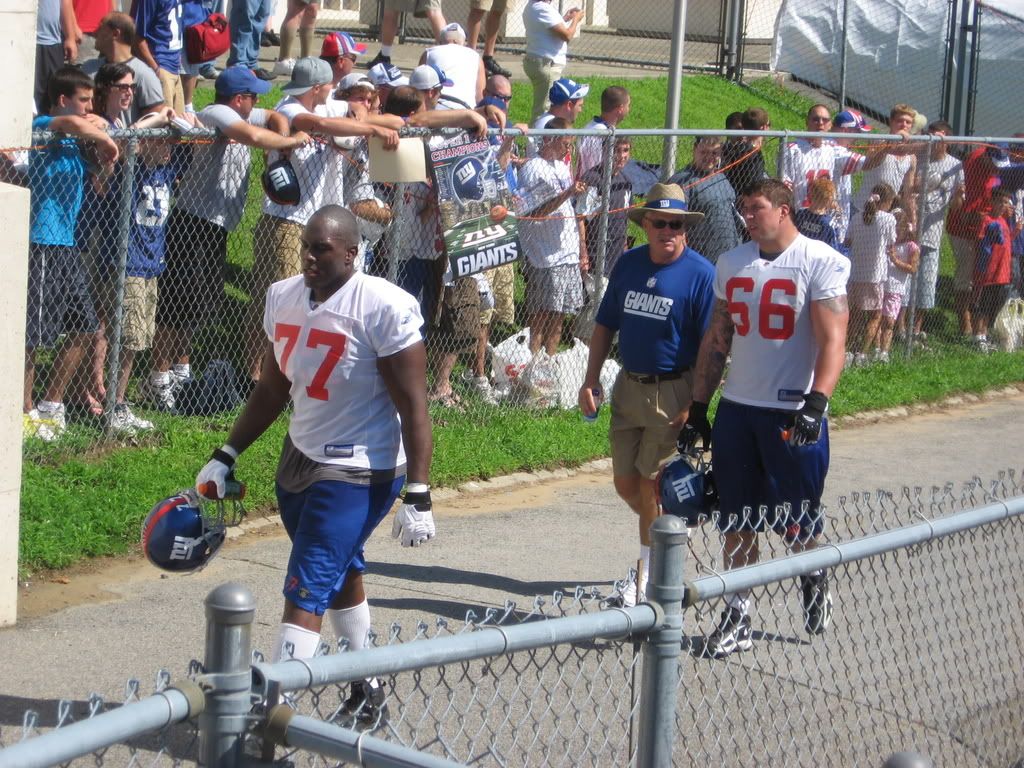 Back in early January, Boothe admitted that his future with the team was uncertain. He understands the NFL is a business and other priorities may prevent him from returning to Big Blue, but while conducting a recent interview with Giants.com, Boothe acknowledged his desire to return to the team that has "done everything" for him.
"I think you want to stay with a very successful organization such as the Giants," said Boothe. "They've done everything for me that I can possibly dream of. They've been incredibly successful and it's a great organization."
Despite his desire to remain in New York, the veteran is also anxious about free agency and the prospect of striking it big somewhere else.
"I don't think it's a bad thing, I think it's more anxiety," said Boothe. "You wanna, kind of figure out things. I'll join it, see how it goes, and control the things I can control and see how everything plays out."
On more than one occasion, General Manager Jerry Reese has raved about the importance of retaining Boothe. In August of 2011, he was widely mocked when he called Boothe one of the Giants' "priorities." That assessment quickly proved to be accurate, and Boothe has proven to be every bit as valuable and versatile as Reese suggested. Fast forward to now and nothing has changed.
Boothe is still an important key component to an offensive line that lacks depth, youth and health. Whether or not the team will be able to re-sign remains to be seen, but there's no doubt they'll do what they can to keep him in the Big Apple.
Also…
Tags:
Football
,
Jerry Reese
,
Kevin Boothe
,
New York
,
New York Giants
,
NFL
,
Will Beatty