Among the many decisions the New York Giants must make this offseason is what to do with wide receiver Ramses Barden. Originally a third-round pick in the 2009 NFL Draft, Barden has never lived up to the hype or expectations. Then again, due to a variety of injuries and other factors, he's never really had an opportunity to.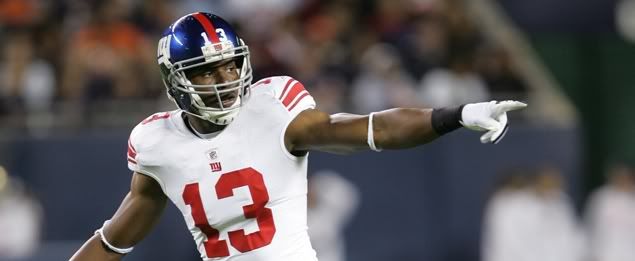 His sole NFL start came in week three of the 2012 season against the Carolina Panthers, and it was the first and only time he demonstrated what many expected of him coming out of college. He hauled in an impressive nine receptions for 138 yards in a dominating 36-7 victory. Unfortunately, following that game, he was once again relegated to life on the bench (for the most part).
Despite all that, Barden's agent, Jeff Sperbeck, says the team has expressed interest in re-signing the former Cal Poly wideout … although it may not be at the price Barden is looking for.
"We have spoken and they do have interest in re-signing him," Jeff Sperbeck, Barden's agent, told the New York Post. "We agreed that he'll test the market and see how it unfolds."
Barden has already said he'd like to re-sign with the Giants, but odds are they'd be looking to sign him for a minimum price tag. If they can get him for a bargain, he'll be back. If not, their conversation with Sperbeck was just a courtesy. In all likelihood, Barden will call a different city home in 2013.
Also…
Tags:
Football
,
New York
,
New York Giants
,
NFL
,
Ramses Barden