Although New York Giants head coach Tom Coughlin has repeatedly said he's given no serious consideration to retirement, the 66-year-old coach is coming off of what he called one of the most emotionally challenging seasons of his entire career. And not all of his players feel like he'll be on the sidelines much longer, including cornerback Terrell Thomas, who told NFL AM on Tuesday that he thinks this will be Coughlin's last go-around.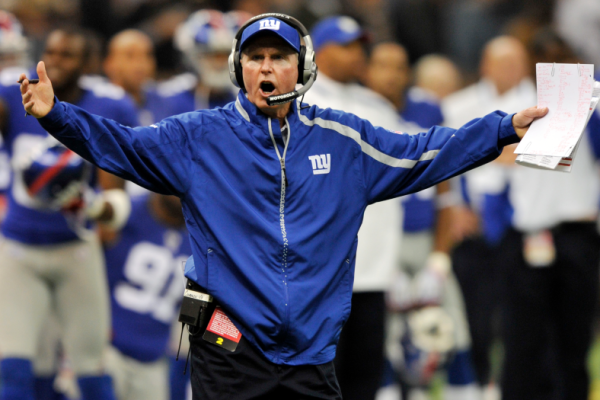 "I think he has one more in him," Thomas said. "We have a great nucleus of guys, and I don't think he wants to give that up. That passion is still burning within him. He's in that facility all day every day; he's going crazy not being able to coach and watch film. He lives and breathes football. He has everybody in there all day, every day, in the offseason."
40 years in the NFL and with 17 of those coming as a head coach, Thomas feels Coughlin is set up to end his career in a dream scenario.
"I think he wants to go out on top," Thomas said. "Hopefully, we can get it right, and bring a Super Bowl home in Giants Stadium."
If Coughlin does call it quits after the coming season, and with or without another Super Bowl victory, he's punched his ticket to Canton and the Pro Football Hall of Fame.
Then, of course, the Bill Cowher rumors would continue.
Also…
Tags:
Football
,
New York
,
New York Giants
,
NFL
,
Terrell Thomas
,
Tom Coughlin