Although running back Ahmad Bradshaw has left a door open to return to the New York Giants, and possibly even to sign with the New York Jets, the veteran also said earlier this week that he'd like to play closer to his family in Bluefield, Va. if neither of those options pan out.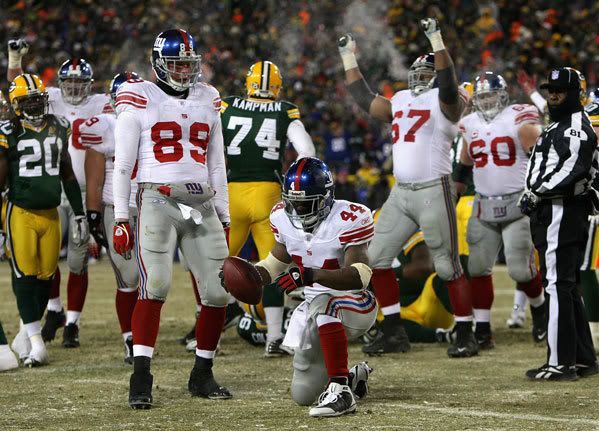 "I'm a country boy from the mountains of Virginia," he said on SiriusXM NFL Radio's Late Hits earlier this week. "I would love to be anywhere close to there … so my family could see me every week. There's a lot of close teams that are possible."
Since being drafted in 2007, Bradshaw has played 562 miles away from his home in Bluefield, and as with most athletes, that takes a bit of a toll. But now that he's a free agent, Bradshaw may be blessed with the opportunity of playing closer to home, and there are a number of potential options out there. If, of course, some of these teams are interested in investing in another running back.
The closest NFL team to his hometown of Bluefield is the Carolina Panthers, who play 175 miles away. And although they have a healthy number of running backs, their brand new General Manager, David Gettleman, is familiar with Bradshaw from his days with the Giants.
Other potential suitors, based on distance alone, include the Pittsburgh Steelers (294 miles), Cincinnati Bengals (314 miles), Washington Redskins (341 miles), Cleveland Browns (361 miles), Baltimore Ravens (379 miles) and Tennessee Titans (380 miles).
Also…
Tags:
Ahmad Bradshaw
,
Carolina
,
Carolina Panthers
,
Football
,
New York
,
New York Giants
,
NFL