The moment the 2012 season ended, running back Ahmad Bradshaw knew his time with the New York Giants was up. His contract was more than the Giants could afford, and the meeting to say goodbye was inevitable. However, few things last forever, and Bradshaw believes a return to Big Blue is possible. Despite that, he also understands the NFL is a business and a few other teams may come calling.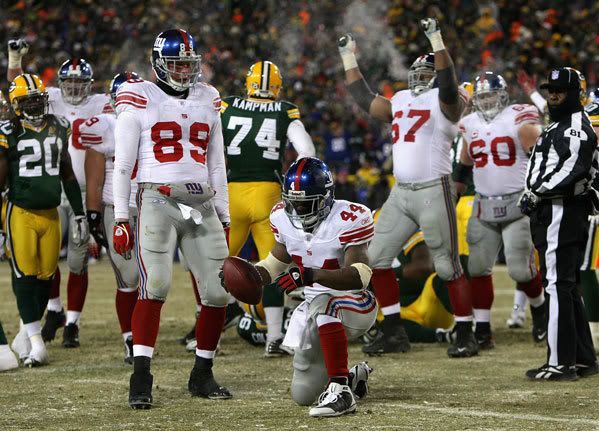 "In playing with the Giants, they had mentioned that there was a chance for me to come back. I'm always up for that," Bradshaw told 'NFL AM' on Tuesday. "Whatever, whoever needs me, whoever can use me. Whoever I feel that I can get a better chance of playing and helping which team. The New York Jets are a team that I've kinda been thinking about, just to stay home, not make a big move from New York. It's just right across the street from where I am now."
Numerous sources have already reported that Bradshaw is drawing interest from around the league, but there's been no confirmation the Jets are one of those teams. Still, given their running back situation, Bradshaw would actually make sense for them. Then again, he would also make sense for the Giants if he returned at a lower salary.
Having been down this road before, Bradshaw knows not to overvalue himself. He went into free agency in 2011 with dreams of striking it big, but that never happened and few teams were interested in signing a running back with chronic foot issues to a large contract. Two years later and that's not likely to change, and having watched his good friend Brandon Jacobs suffer with the San Francisco 49ers, #44 is more likely to accept whatever the Giants are willing to give him. Assuming, of course, they do come calling as the new league year draws nearer.
More coming…
Also…
Tags:
Ahmad Bradshaw
,
Brandon Jacobs
,
Football
,
New York
,
New York Giants
,
New York Jets
,
NFL
,
San Francisco
,
San Francisco 49ers