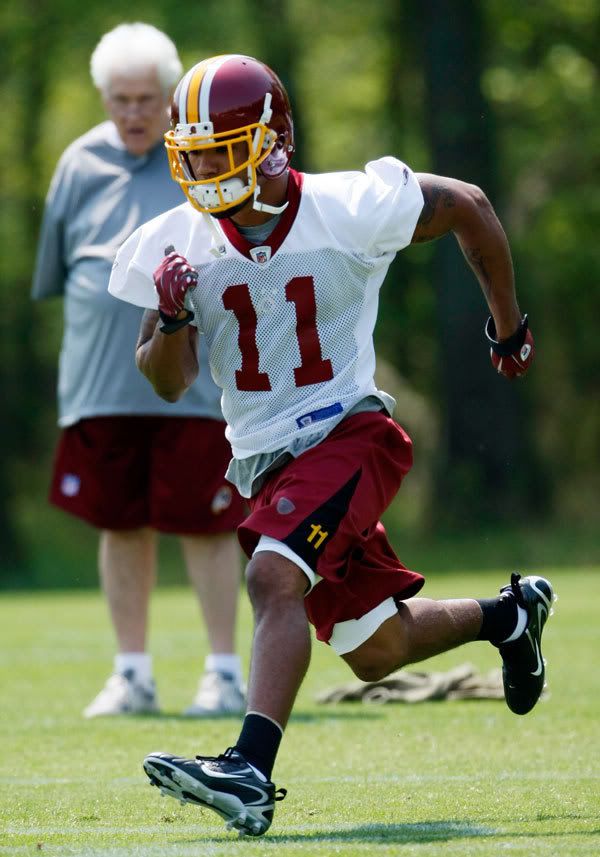 Prior to the 2011-2012 NFC Championship game between the New York Giants and San Francisco 49ers, wide receiver and special teams ace, Devin Thomas, had a vivid dream about the upcoming game; a premonition that he would play a major role in the outcome. He was right, and his fumble recovery in overtime would help setup the game-winning field goal. The Giants, of course, would then go on to win Super Bowl XLVI.
Despite what was one of his better years in the NFL, the Giants would not re-sign Thomas and he eventually landed with the Chicago Bears. But after struggling in training camp, the veteran decided it was time to walk away from the game, announcing his retirement via Twitter.
That "retirement" ended on Thursday, as Thomas announced – again via Twitter – that he's back in the NFL, having signed a deal with the Detroit Lions.
"Greetings in the name of H.I.M. JAH RASTAFARI! God is Amazing! Bringing a young Lion back home! It's official," he tweeted with a picture of him signing the contract. "I thank the Detroit Lions for just giving me a chance and that's all a young Lion needs!"
With both Nate Burleson and Ryan Broyles dealing with potential long-term injuries, and Titus Young's future with the team uncertain, Thomas will add solid depth at wide receiver and special teams skill to a team that needs both.
Originally drafted in the second-round of the 2008 NFL Draft by the Washington Redskins, Thomas has also spent time with the Giants, Bears and Carolina Panthers.
Also…
Tags:
Chicago
,
Chicago Bears
,
Detroit
,
Detroit Lions
,
Devin Thomas
,
Football
,
New York
,
New York Giants
,
NFL
,
Washington
,
Washington Redskins