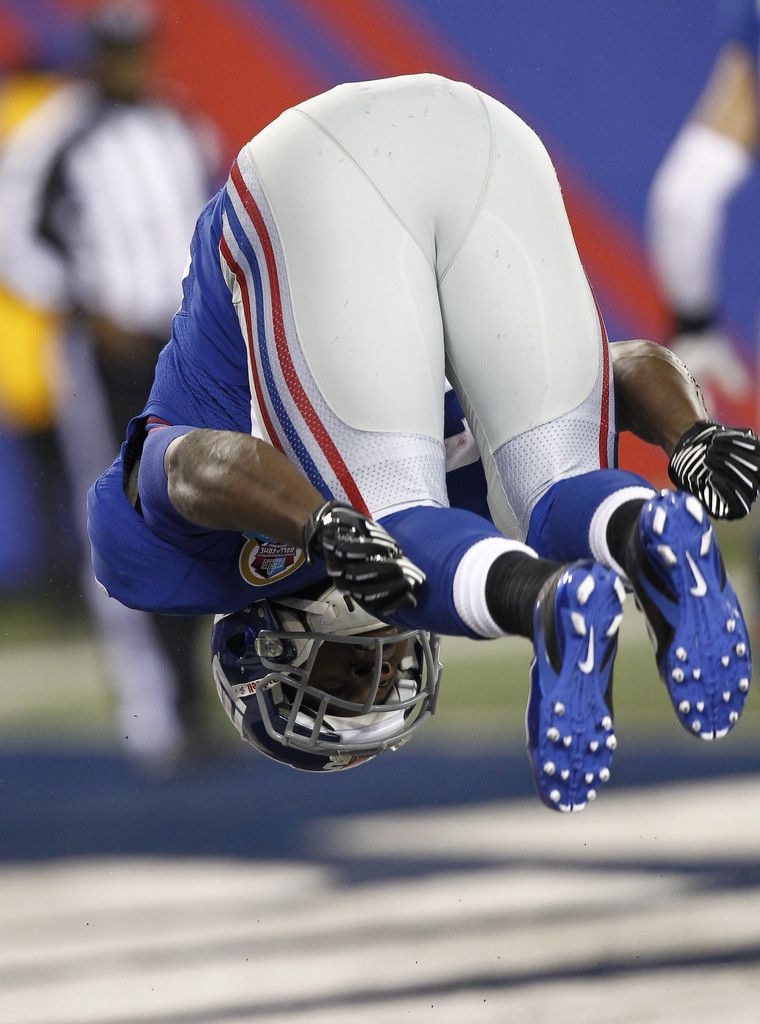 There is no denying New York Giants running back David Wilson's potential. In just his first season with the team, he was named second-team All-Pro as a kick returner after establishing himself as one of the most dangerous return men in the NFL. As a running back, Wilson broke 12 of his 71 carries on the season for 10 or more yards, including a long of 52 yards against the New Orleans Saints.
However, that's not to say the rookie phenom does not still have a long way to go before he proves himself worthy of becoming the Giants feature running back. Today, former Big Blue standout Tiki Barber had his own analysis on where Wilson needs to improve.
"You realize that football is a dance, like a salsa or a tango," Barber told The Wall Street Journal. "If I'm going too fast, then my partner is messing up. If I move too fast, my offensive line's timing is wrong. If I'm jumping the gun, then my quarterback is out of sync with me. It's going to take some time, but he'll figure it out."
Wilson's biggest asset is his speed. It's why every time he touches the ball he has the potential to break a big play. However, Barber is right in that cohesion is an essential aspect of transforming into a consistent NFL running back. Whether it's waiting for the offensive line to open up a hole to run through, slipping out of the backfield at just the right time on a screen pass or making the correct read on the defense at the line of scrimmage, patience is a virtue for young players.
That's not to say Wilson should not be going full speed ahead in everything he does. However, sometimes his body is operating faster than his mind out on the field. We've seen Wilson's raw talent and overall skill level, but next season he needs to start doing the little things if he wants to earn the starting running back position. It all starts with making sure he is in sync with everything his teammates are doing in both practice and in games.
Also…
Tags:
David Wilson
,
Football
,
New Orleans
,
New York
,
New York Giants
,
NFL
,
Tiki Barber