Watching the NFL playoffs here in 2013 has been exceptionally bitter for the New York Giants and their fans, and never more so than this past weekend. As conference title games loom, there are many familiar faces. In fact, both the AFC Championship game and NFC Championship game feature the same exact teams as they did only a year ago. Sans the Giants, of course.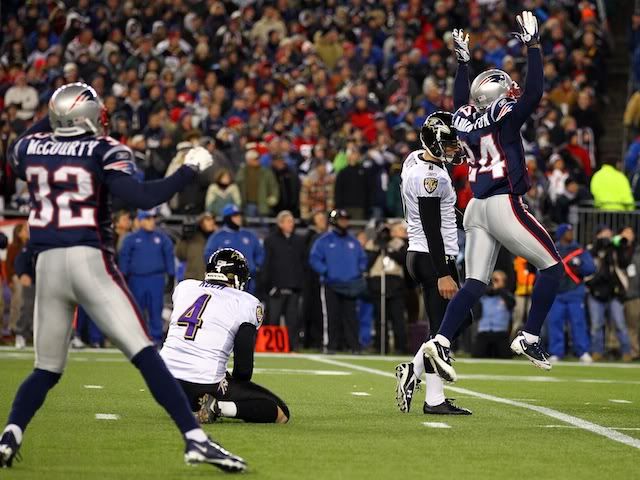 For the second consecutive season, the Baltimore Ravens and New England Patriots will square off for a trip to the Super Bowl, while the San Francisco 49ers again find themselves only a win away. This time however, the roadblock standing in their way is not Big Blue, but the Atlanta Falcons, whom the Giants dominated in the playoffs only a season ago.
Perhaps even more difficult than that reality was watching the 49ers and Green Bay Packers in Saturday's divisional playoff game knowing the Giants had slaughtered both teams earlier this year.
If it wasn't a difficult pill to swallow before, it certainly is now. Watching a repeat of a year ago from the couch can't be easy for the Giants, and perhaps it will serve as some sort of motivation for next year. In fact, you can already sense it in some of their word.
"Congrats to New England Patriots! I think this is their year. Especially considering the 'Patriot Slayers' are out," punter Steve Weatherford wrote via Facebook.
At this point, it's all about rooting against a worst case scenario. For each player and fan that will vary, but all potential Super Bowl XLVII combinations are stomach-turning.
Also…
Tags:
Atlanta
,
Atlanta Falcons
,
Baltimore
,
Baltimore Ravens
,
Football
,
Green Bay
,
Green Bay Packers
,
New England
,
New England Patriots
,
New York
,
New York Giants
,
NFL
,
San Francisco
,
San Francisco 49ers
,
Steve Weatherford