Perhaps the best player on the New York Giants that nobody talked about this season was starting left guard Kevin Boothe. Although the offensive line play was dismal at times this season, that was more so because of the right side of the unit. David Diehl and Chris Snee each had the worst seasons of their career, while center David Baas continued to disappoint. On the other hand, Boothe was a reliable blocker and showed the ability to perform against elite competition.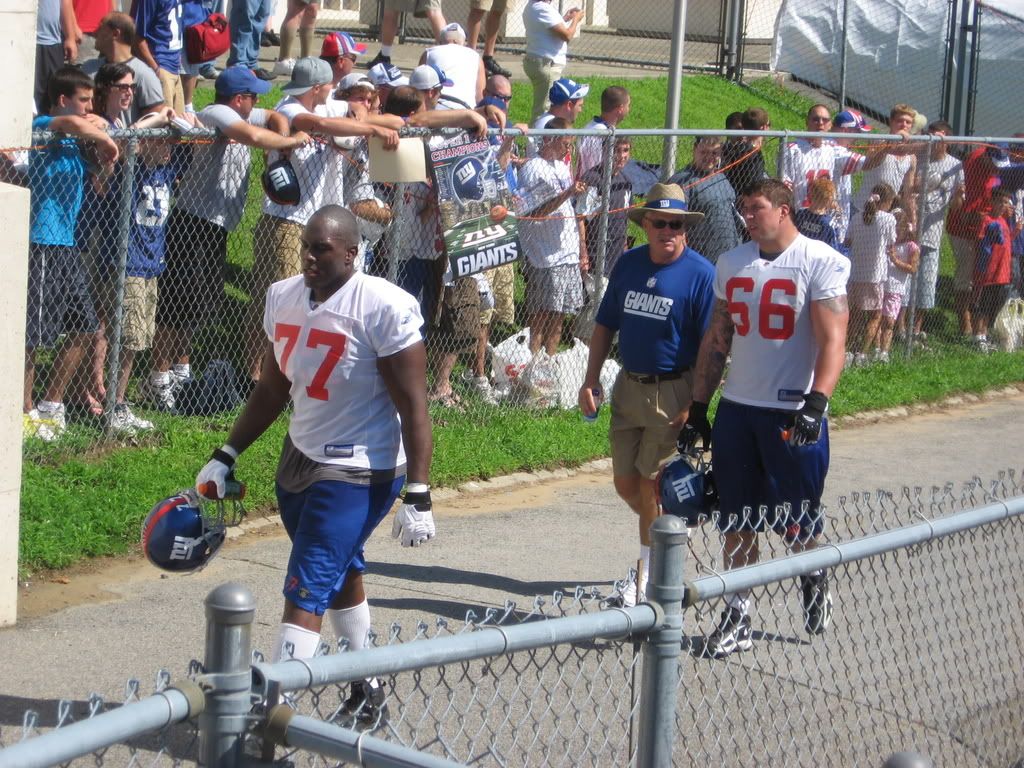 Unfortunately for the Giants, Boothe is a free agent this offseason and will be free to field offers from any team interested in his services. He recently told Giants.com that he's uncertain of what the future holds for him.
"I'm not sure how it all plays out. I know they have a lot of tough decisions to make upstairs and I can't really think about it too much because there's things that I can't control," Boothe said. "So we'll see. I think we made a lot of progress this year on the offensive line and I think that we can definitely improve. So I'm looking forward to whatever happens."
The Giants do have several important player personnel decisions to make this offseason. Victor Cruz needs a new contract, Kenny Phillips is a free agent, Diehl needs to be replaced, Corey Webster needs to take a pay cut and the list goes on. However, it's imperative that the team finds salary cap room to keep Boothe on the roster.
Boothe provides a sense of stability at guard. With Snee, Diehl and Baas all putting together subpar performances in 2012, Big Blue can not afford to lose one of the two players on the offensive line that was actually productive. It will be interesting to see the market for Boothe's services, as well as how far Jerry Reese is willing to go to sign him.
Also…
Tags:
Chris Snee
,
contract
,
Corey Webster
,
David Baas
,
David Diehl
,
Football
,
Giants.com
,
Jerry Reese
,
Kenny Phillips
,
Kevin Boothe
,
New York
,
New York Giants
,
NFL
,
Victor Cruz