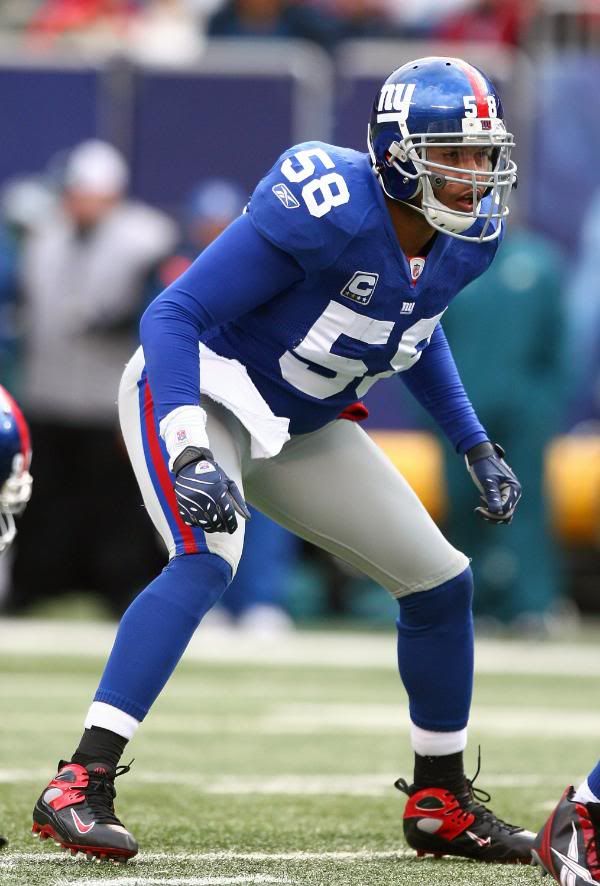 It doesn't take a rocket scientist to watch the New York Giants and see that they're mentally fatigued and have their minds in other places. So it really came as no shock when retired linebacker Antonio Pierce finally came out and said it earlier this week.
"They [are] mentally drained," Pierce told USA TODAY Sports. "No energy on defense. As a team, they haven't played with a lot of passion. Maybe a lot of emotion went in to making the run they did at the end of [last] season, Hurricane Sandy, and like the rest of the nation, feeling the effect affect of the Connecticut shooting, which directly impacted some players."
Having experienced the Giants' run right along with them (not on the field, of course), we at Giants 101 can understand the exhaustion. Like many of the players, we attend every single event, every single game, cover every practice and press conference, all charity-related events and endure the constant travel. Because of the Super Bowl victory, there has been no break … and we're exhausted. So imagine how the players, who are working hard and studying day in and day out on top of everything else, feel.
Those issues and that grueling schedule have only been compounded by Hurricane Sandy, which hit home (literally) for most players, and then the shootings in Newtown, CT – something that had a tremendous emotional effect on all of us.
"I agreed with him," Justin Tuck said of Pierce's comment. "That became a discussion between me and some people [the other day]."
The pulse of the team has obviously changed from a year ago. Anyone who interacts with these guys on any level can sense it … even us. And it's becoming more and more obvious as each week passes.
"Is everyone on board to make another run?" Pierce said. "Last year they said, 'All in.' Well, what is it this year? I haven't heard anything but, 'We have been here before.'"
This isn't to say they can't find a second wind, but, it's easy to understand why they're completely exhausted, both mentally and physically. And although it's obvious they want to win, they're also only human and capable of enduring just so much. The common reaction to that will undoubtedly be "Oh, poor guys. Rich, spoiled athletes playing a game for a living," but make no mistake about it, what they endure and have endured is unfathomable to most. The casual fan truly has no idea to what extent these guys are involved both on the field and off of it.
From a personal standpoint (and this is something we rarely to here at Giants 101), I can tell you firsthand that the grind has been brutal and nonstop. The travel is relentless, the events are continuous, practice and play offers no breaks, and the emotional beatdown courtesy of Hurricane Sandy and the events at Sandy Hook have only made it that much worse. I'll cheer for the Giants until I am blue in the face, and I would love nothing more than to see a repeat, but I'd be lying if I didn't say I was anxious for the season to be over so I (and the rest of our staff) could take a break.
Now put yourself in the position of a player. Damn right they are mentally drained.
Also…
Tags:
Antonio Pierce
,
Football
,
Justin Tuck
,
New York
,
New York Giants
,
NFL