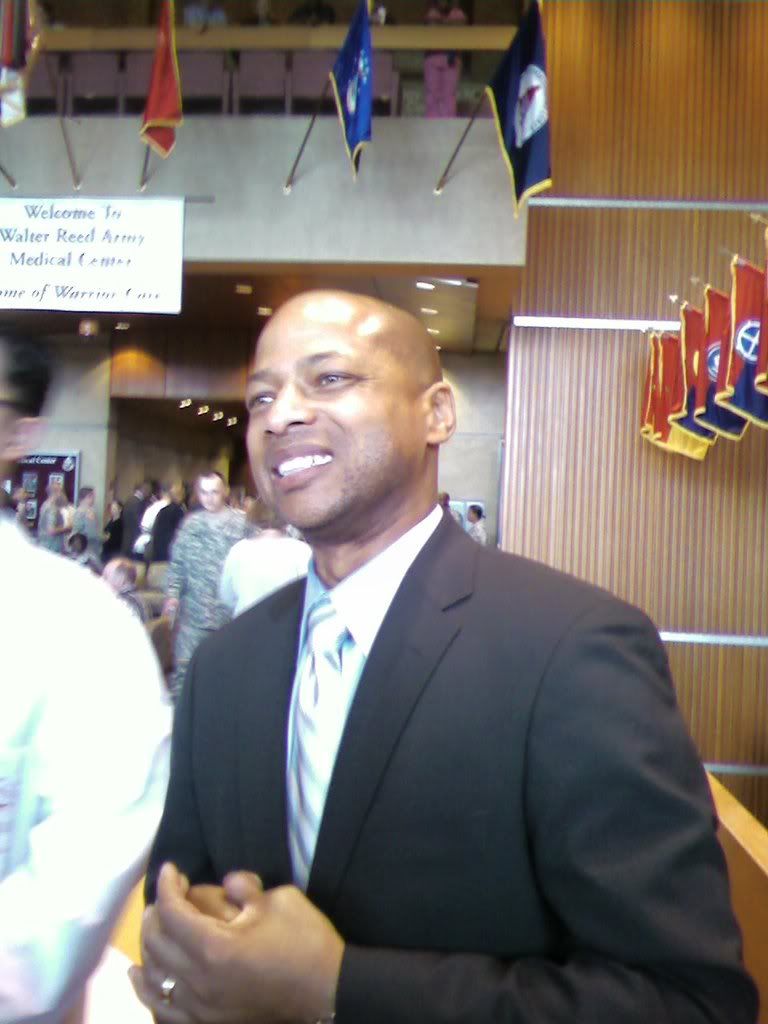 While there's a temporary lull in the bashing of New York Giants General Manager Jerry Reese and how he does what he does, he is continuing to ensure that this team remains a contender for the long haul.
The NFL is in Week 15 and slowly but surely, playoff brackets are taking shape. Many teams don't have the shot that Big Blue has before them as they remain "on the outside, looking in." Reese's vision -along with his approach (since 2007)- is to keep the franchise he manages on the inside track. This includes more than just sitting back and watching his players go out and execute or scouting for replacements of injured/IR'd players.
Every off season, teams are met with decisions on the hows and who's to keep in their uniform. Solid organizations work on this all year long. Planning is crucial, as are player contracts and backups. While most of the world is focused on this week's games and possible playoffs scenarios, Jerry Reese is behind the scenes preparing to maintain blue continuity for the future.
Rewind to this past March when the gates were unlocked for free agency and the impending NFL Draft. You remember – when many teams made their annual splashes and grabbed the biggest-named players from the available skill positions list? This was also the time when many novices (or so it seemed) spoke out about retaining certain Giants players and how there wasn't a sound backup plan in place.
This organization isn't brand new. They don't approach things all willy-nilly. There's a constant process that goes into what's already established here. Waiting until the worst possible moment to admit there's a problem with your team puts said team in the precarious position of constant under-achieving. Contingency plans and consistency are what Reese is all about 24/7.
Wide receivers Victor Cruz and Hakeem Nicks are hot interviews and at least once a month (if not more), they're asked about contract negotiations. While they both deserve what they ultimately get, neither of them is demanding their due. They're also remaining focused on the three week schedule that is left before them. The stress of discussing numbers is on Reese's shoulders right now – however, it isn't a major priority. These two players and how they drop their answers to the media are prime examples of how there is trust behind the Big Blue scenes and how they feel treated by the franchise.
"I'm just worried about playing the rest of these games out and staying healthy, of course, and the contract will take care of itself", Victor Cruz told NFL AM Friday morning. "I'm pretty confident that the team loves me and they want me here and the guys upstairs want me here."
Cruz isn't the only one that puts contract talk to the back-burner during media time.
"That's Victor's business. Our relationship is like a brother relationship," said Hakeem Nicks recently. "We don't really deal with each other on a business side like that. We honestly don't have (any) conversations about that at all. I know he's a man, he's going to take care of business the way he's supposed to take care of business, and when my time comes, it will be taken care of."
It's December – playoff run football stretch, but that isn't the only thing that is happening for blue…especially in New York Giants' facilities in East Rutherford. It's always Reese time. Trust.
Also…
Tags:
Football
,
Hakeem Nicks
,
Jerry Reese
,
New York
,
New York Giants
,
NFL
,
Victor Cruz