With safety Kenny Phillips out on Sunday against the Cincinnati Bengals, there is a strong chance the New York Giants will place Will Hill back on their 53-man roster so that he can be available to fill the void – not just on defense, but on special teams as well. And Hill, who missed the last four games after being suspended for the use of prescription drug Adderall, could not be more excited about his return.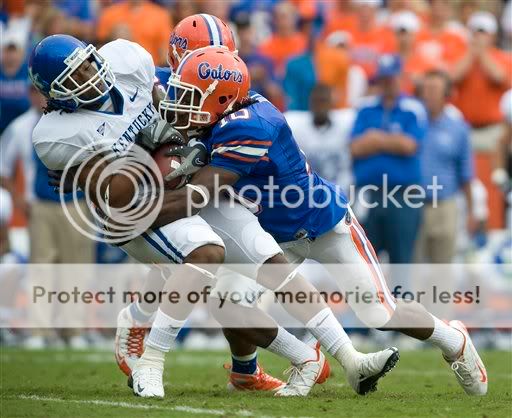 "I ran here. I was here at six o'clock. Meetings didn't start till eight," Hill said on Wednesday. "[There's] nothing like being amongst your teammates and your coaches."
Watching at home was especially hard on Hill as the Pittsburgh Steelers dominated the Giants on Special Teams this past Sunday, particularly in coverage where the rookie had excelled earlier this season. It's an area where he feels he can immediately contribute upon return.
"It's hard to watch everything, but yeah, special teams, especially the part that I can contribute a lot at," he said. "And then the people that are always at my household are looking at me like, 'You know you were supposed to be right there.' So they're beating me up while I'm beating myself up."
Coming back after a month off, Hill doesn't believe he's rusty, but rested. He had continued working out with former Atlanta Falcons defensive back Ray Buchanan, and doesn't expect any physical limitations.
"I felt as though this break actually gave my body a little something to rest and everybody out there today was like, 'I'm jealous man. You got fresh legs.' I'm running around everybody right now," he said.
In order to place Hill on the 53-man roster, the Giants will have to make a corresponding roster move by 4:00 PM EST on Saturday. If he is not activated by Monday afternoon, the roster exemption runs out and he would need to be released.
Also…
Tags:
Cincinnati
,
Cincinnati Bengals
,
Football
,
Kenny Phillips
,
New York
,
New York Giants
,
NFL
,
Will Hill