Safety Will Hill returned to the New York Giants on Monday for the first time since October 8th following a four-game suspension for the use of Adderall. As it was with Tyler Sash before him, the Giants now have a one-week roster exemption that will allow them to practice with 54 players until Monday (11/12) or until Hill is put back on the 53-man roster.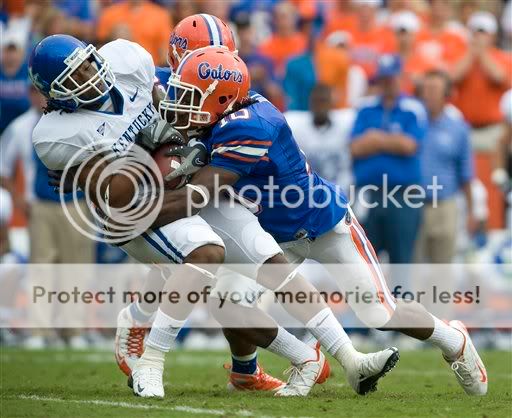 Hill's return comes at an interesting time for the Giants, who have seen the emergence of Stevie Brown and will likely also see the return of Kenny Phillips on Sunday. Along with Antrel Rolle and Tyler Sash, Big Blue doesn't appear to have any additional room at safety, but it's unlikely Hill is going to get the ax.
After surprising in training camp, Hill came on strong in the preseason and carried it over into the regular season. Prior to his suspension, Hill had seen an increase in not only his Special Teams role, but his defensive role.
In five games this season, Hill has 11 tackles, two forced fumbles and one pass defended.
Also…
Tags:
Antrel Rolle
,
Football
,
Kenny Phillips
,
New York
,
New York Giants
,
NFL
,
Stevie Brown
,
Tyler Sash
,
Will Hill