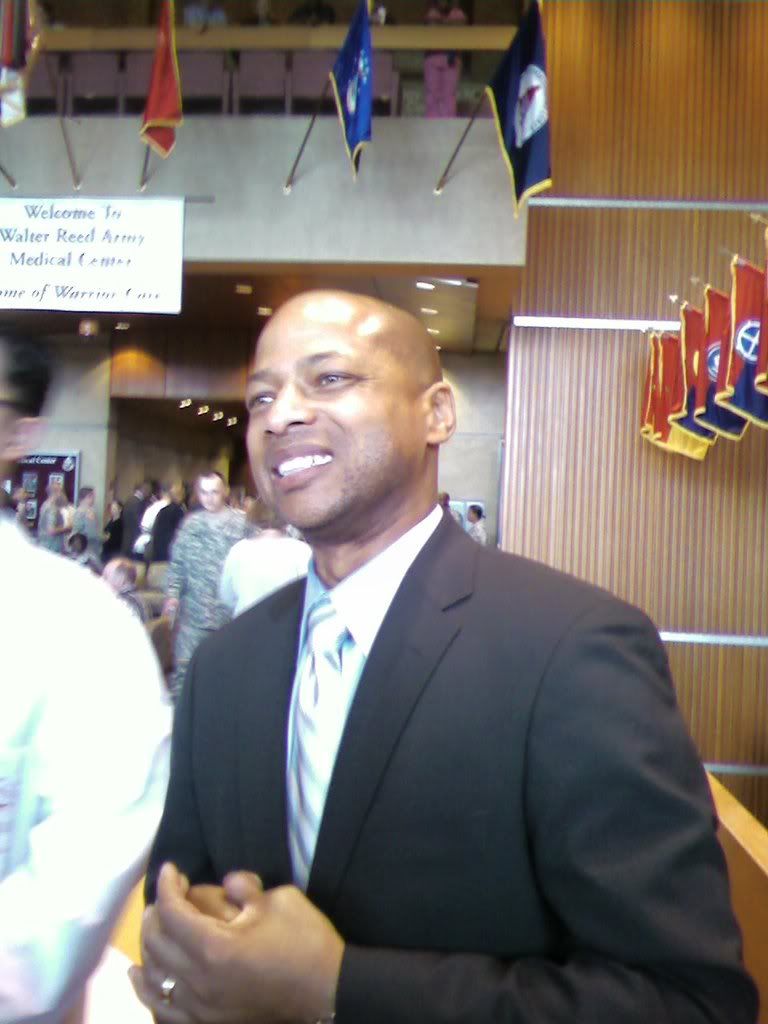 Clichés are boring, but most of the time true: Hindsight is twenty/twenty – especially when looking back at the overreactions to New York Giants players that have been cut or lost to free agency. For time's sake and since the present general manager and coaching staff is still in place, the guys lost since 2007 will be revisited.
As General Manager Jerry Reese stepped into the position once owned by Ernie Accorsi, he vowed to bring glory back to Big Blue. His first step in the process was cutting injury-prone and older players. In 2007, LT Luke Petigout and LB Lavar Arrington were to never wear blue again. A constant starter on the line, Petigout was a surprise cut, but upon closer inspection, a smart one.
Shortly after winning Super Bowl XLII, most of the players were maintained in 2008, with a few exceptions – of guys like DB Gibril Wilson.
As for 2009, if anyone is unsure of the (still ongoing) WR Plaxico Burress story, please turn in your football fan card. There are still folks out there that want the free agent back in blue, too.
2010 was a year where a few more players were allowed to walk, as a few defensive guys were lost and picked up by former Giants defensive coordinator, Steve Spagnuolo for his new gig in St. Louis (DB Kevin Dockery, DT Fred Robbins). DT Jay Alford's departure upset quite a few fans and they questioned Reese's motives and reliability. The biggest distress came indeed from letting S C.C. Brown go (goodness, it's sarcasm – calm down).
The offseason leading into the 2011 season was blackened with a lockout and so much despair from New York Giants fans it was almost humorous. The NFL Lockout had teeth clenched and nerves wound so tight that the decisions by Reese to release steadfast players like C Shaun O'Hara and G Rich Seubert put some of the most loyal fans on the edge of senselessness. Add to that, losing valuable, contributing athletes such as: DT Barry Cofield, WR Steve Smith, and TE Kevin Boss – mayhem was about to ensue in a strange off season. Questions on Jerry Reese's line of thinking, the fact that he doesn't understand depth and if he was even capable anymore were heavy topics of conversation. Reexamining freak-outs like this is quite amusing – you have to admit.
2012 free agency period took with it: CB Aaron Ross, WR Mario Manningham, RB Brandon Jacobs. Rumblings have already been heard about "the huge mistake" in letting Ross go down to Jacksonville since DB Terrell Thomas has been placed on Injured Reserve and the secondary is again facing gaping wounds in the first few weeks of this young season. There have also been a few about Manningham (since Hakeem Nicks and Domenik Hixon were hurt) and how he "should've gotten paid." Good stuff, Giants fans.
Focusing on the negative and putting out a claim that the sky is falling is an annual ritual for some that call themselves Big Blue Faithful. It's just a shame that the material is getting a bit stale.
Also…
Aaron Ross
,
Barry Cofield
,
Brandon Jacobs
,
Football
,
Jerry Reese
,
Kevin Boss
,
Lavar Arrington
,
Mario Manningham
,
New York
,
New York Giants
,
NFL
,
Plaxico Burress
,
Rich Seubert
,
Steve Smith
,
Terrell Thomas
Related Videos
Returning Soon!!!!
No related posts.