There's more dialog of how "it's so hard to repeat" as NFL World Champions than there is of why this type of talk isn't delusional drivel. If one thinks about it, it's hard for any team to win a Super Bowl. The odds just increase when the word "repeat" is added. The New York Giants know and believe that what has been built upon for the last several years is enough to back their confident statements.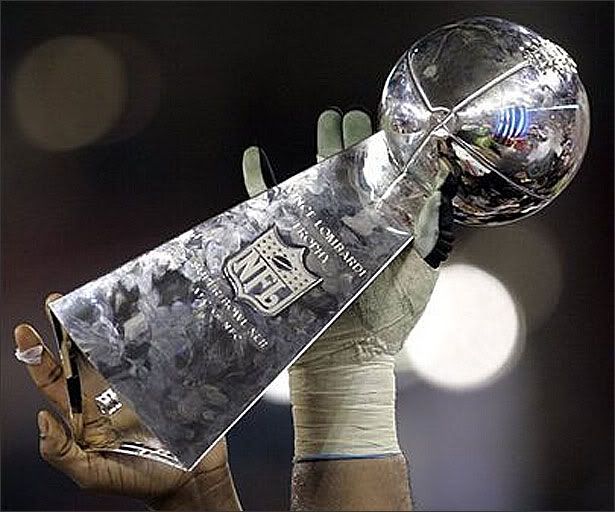 Quite a few explanations can argue in favor of a championship recurrence. The Giants organization would prefer to deem it more as something better – something they started preparing for once the celebrations ended back in February. The components that make reality out of what pundits scoff at haven't been altered.
General Manager Jerry Reese has never stopped building upon his mission statement. During his introduction as "absolutely the appropriate person to be the general manager of the New York Football Giants", Reese proclaimed that he had "hotspots" that he (and his personnel staff) would evaluate and spoke of adding and deleting guys in the process. He still continues this philosophy as well as his goal: To help build the team to win championships.
Head Coach Tom Coughlin is an old-school football mind. His heart is in everything he does. He cares about what he does and how he does it – and pays close attention to details in the process. Football fundamentals are his basic coaching style and he lets his coordinators take those fundamentals to the next level – as dictated by how the times have changed the game. He continues to have the entire team playing together as one under him and buying into his rudimentary ways.
Quarterback Eli Manning has only grown each season since he first put on a blue #10 Giants jersey over dark grey suit in front of rabid fans at Giants Stadium on that sunny draft day: April 24, 2004. Easy-E has had his share of critics (and continues to), but his demeanor is to crack a joke about it and leave it behind. Some can say he's got the short-term memory of a cornerback. In doing so, he's proven to his teammates that this is his team, he is that captain of the offense and if need be, he'll put it on his back in true MVP fashion and not think twice about it. It's never about him – unless it's about improving.
The Defensive Unit as a working whole has shown that in their threatening attack is more than one single leader. DE Justin Tuck wears the defensive "C", but when he was weakened by injuries, others stepped up and, without stepping on #91's toes, took charge and led the unit and held them to be accountable. As changes and injuries continue to poke at this bunch, the focus always comes back in the form of a powerfully reminding pre-game speech – from someone yelling about what needs to be done (then it gets done on the field). This core is the most All In.
The Team Factor is one that remains underestimated. Back in 2006, the team believed that it was more than destined to win it all and started a "Ballin" refrain before the basic teamwork nucleus was built. Players were celebrating before anything real was achieved and "Team Always" was just about forgotten. That changed in 2007 and every player was there for the guy next to him – that's only gotten stronger since. Recently, Dallas Cowboys LB DeMarcus Ware referred to the New York Giants "team":
"I really don't like to talk about the Giants, but their team camaraderie, where they had the adversity right at the beginning, and then all of a sudden, it really kicked in," Ware said. "The last maybe eight games, the blood sweat and tears really kicked in, the guys started feeling it and they had that swagger about themselves. It's not on the coaches at all, it's all about the players," Ware said. "It's just being there for the man beside you."
Lastly, The Mara/Tisch Connection to the team is not like that of their familial predecessors, but similar. They continue to represent a solid organization with firm ideals, values and tradition that hasn't wavered. At times, they too let their Giants Pride show through and it even whispers a hint of credence that everything that's transpired since that magical '07 season is leading up to not only R-E-P-E-A-T, but Dynasty.
Also…
Tags:
DeMarcus Ware
,
Eli Manning
,
Football
,
Jerry Reese
,
Justin Tuck
,
New York
,
New York Giants
,
NFL
,
Tom Coughlin