On Tuesday, July 24, former New York Giants pounding runner, Brandon Jacobs, stopped by J's Southern Smoke in Cumming, Georgia for an autograph session and "lunch" with fans down there. That's not all that went down.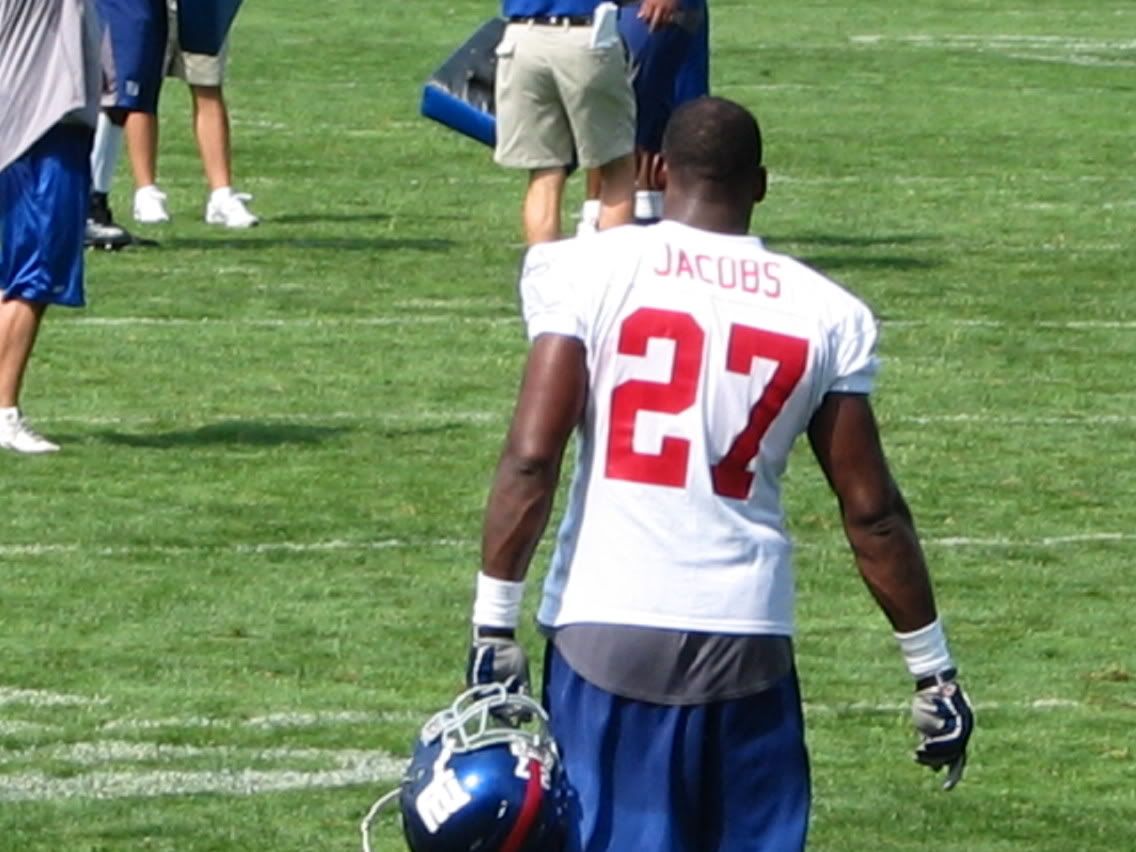 Jacobs took the time to bond with individual fanatics that showed him love and continued support. Some of the conversations became a bit more friendly and one-on-one, as he was asked about his time with and early departure from all things New York and Blue. As many have already written off the very passionate back, his answers may feel surprising to them.
#27 (formerly) isn't angry. In fact, he definitely misses New York and he wants to come back. Don't let that cloud your vision of his football side though, because he also asserts that he's definitely geared up for the season and he says he can't wait until October 14th, 2012 – when the New York Football Giants are on schedule to fly out west to play his new team. As for his outlook for a New York versus San Francisco 49ers rematch…
"It's definitely going to be bittersweet," Jacobs said. "It will be very interesting…"
There was even a little talk of Brandon even reuniting with his Big Blue teammates after his one-year contract with the 49ers is up. This isn't so far-fetched since both sides were so close just months ago. Either way, it seems that Jacobs continues to bleed blue and will be a part of the "Once a Giant, Always a Giant" adage that Wellington Mara lived by.
Also…
Brandon Jacobs
,
Football
,
New York
,
New York Giants
,
NFL
,
San Francisco
,
San Francisco 49ers
Related Videos
Returning Soon!!!!
No related posts.